By Mo Engel, Shannon Stunden Bower, Andrew Tappenden, and William Van Arragon
Cross posted from niche-canada.org
Our colleagues and friends at NICHE (Network in Canadian History & Environment) and The Otter/La Loutre have just published an interesting article on an Historical GIS project based at the University of Alberta. They have generously offered it for cross-posting here. The project's partners share many of the same goals as our Geohistory/Géohistoire efforts, and we hope to work with them closely in the future.
Part of the article reads as follows:
"The primary goal of our project is to build understanding of the complex and conflictual histories of Edmonton's river valley. We are working toward that goal in several ways. One major effort is directed toward the production of a digital atlas highlighting the lesser-known histories of Edmonton's river valley. Conceived as a work of public history and animated in part through the use of Geographic Information Systems [GIS], the atlas is aimed at a general audience. Over the past few years, project participants have been working to develop a purpose-built platform to display compelling historical evidence (photos, documents, film, maps, etc) within spatially-oriented narratives. The effort has involved computer scientists and digital humanists collaborating with historians to produce software intended to provide a more satisfactory means of framing arguments about the significance of particular spatial and historical processes. Once sufficiently functional, the software will be released in an open source format. In this way, it will position non-experts to deploy advanced GIS tools in the service of community-based research and dissemination."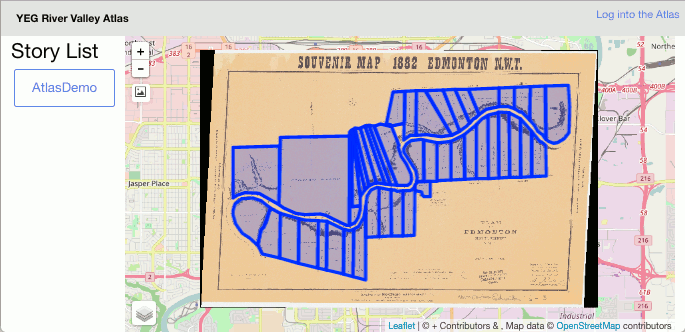 You can read the entire article at this link.
This post is also available in: French